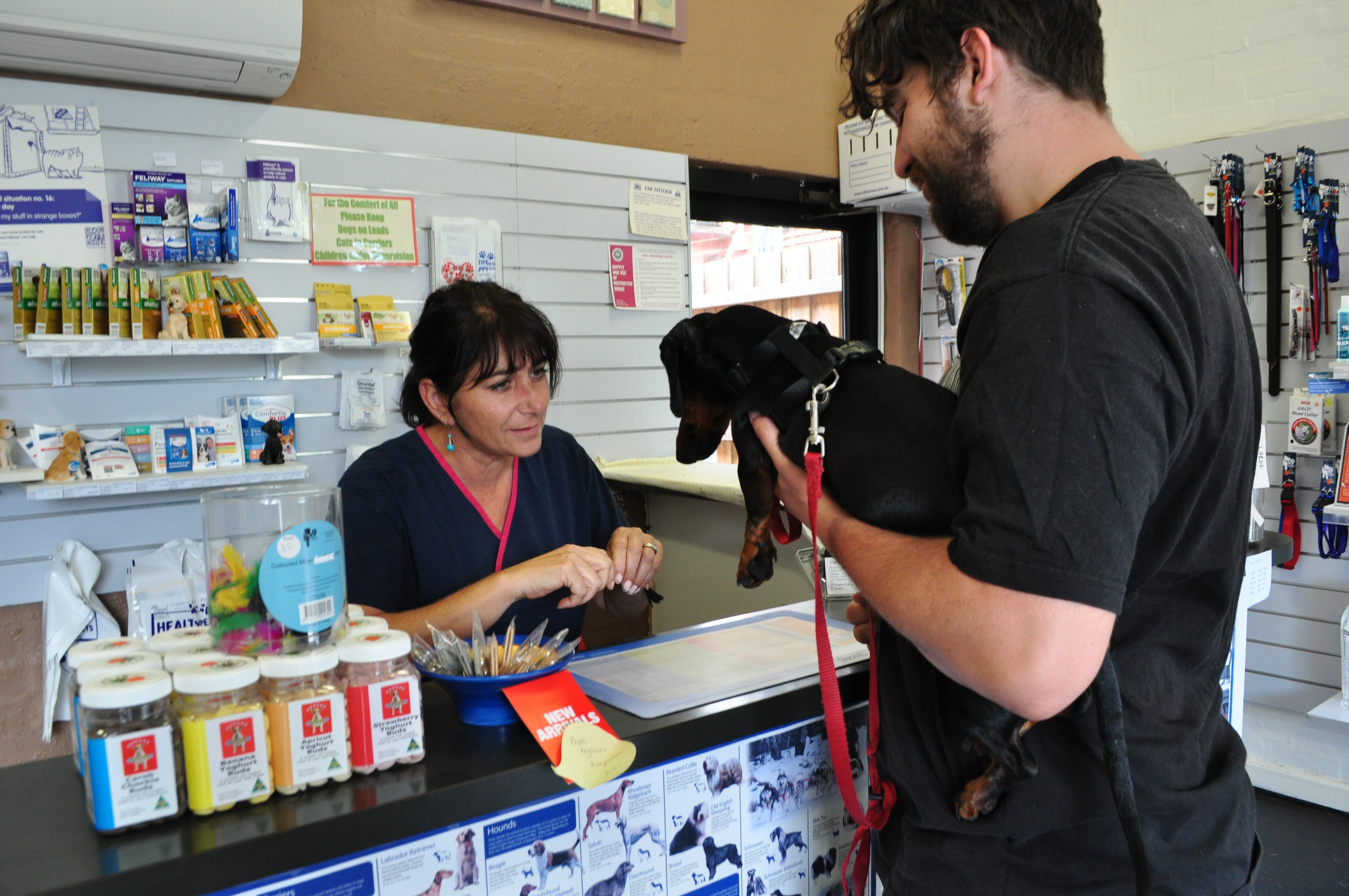 Our friendly nurses are able to advise you on a range of quality pet products and health care products including flea treatment, worming, dental care, medicated shampoos and high-quality pet foods. Walk-on scales enable body weight to be monitored, avoiding obesity and detecting weight loss.
Our nurses are always happy to answer questions and give advice where possible, or identify when a consultation with a vet is recommended.
We at Camberwell Vet Clinic are full supporters that vaccination and parasite treatment (including heartworm prevention) are the cornerstone of preventative healthcare. Yearly vaccinations also provide the opportunity to give your pet a thorough check up. Dogs age 7 times faster than people, so a lot can change in a year. Check ups include listening to the heart and lungs, examining ears, eyes, teeth, coat and body condition, gait, lumps and bumps, as well as answering any questions you may have about your pet and their lifestyle!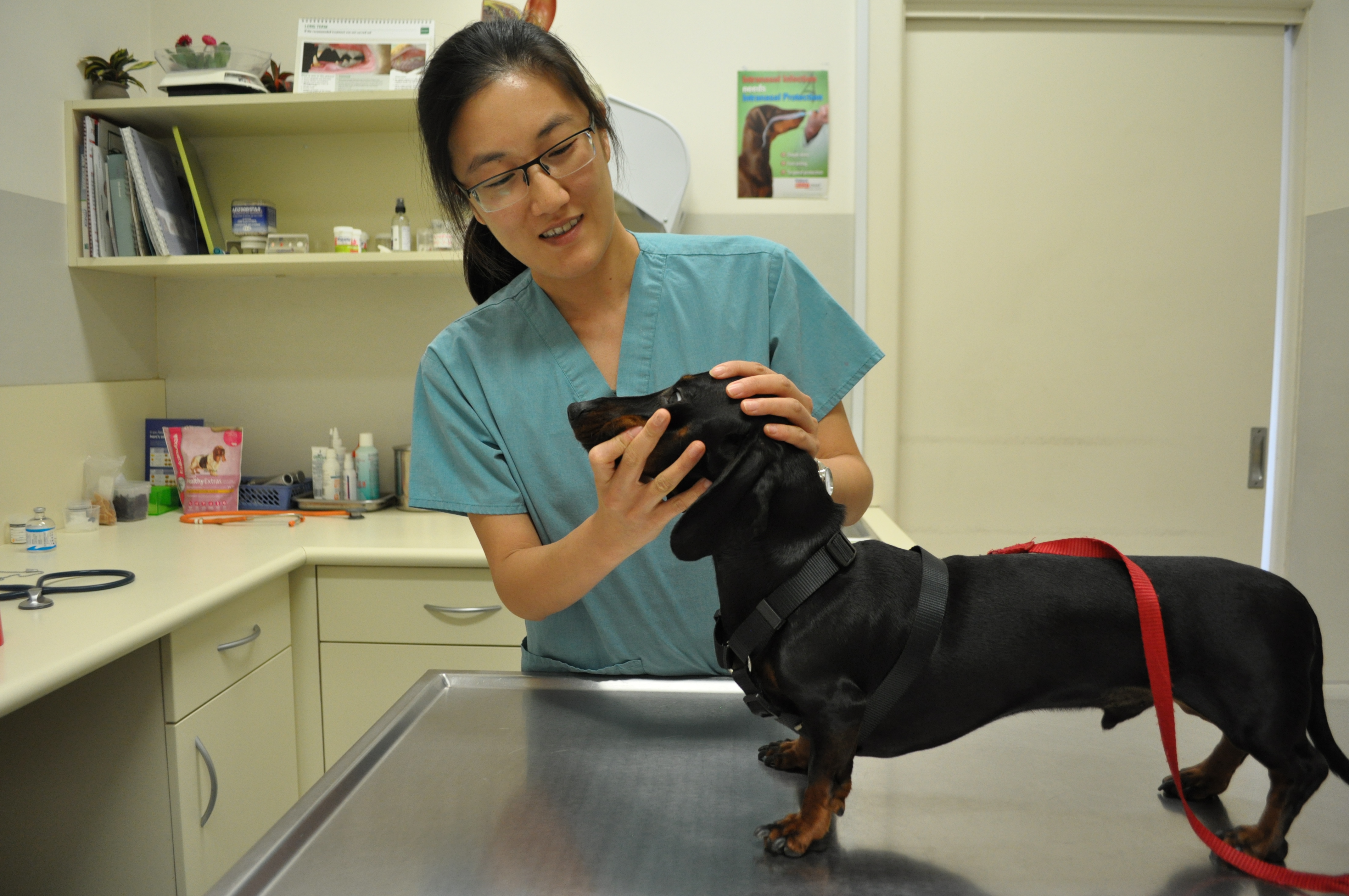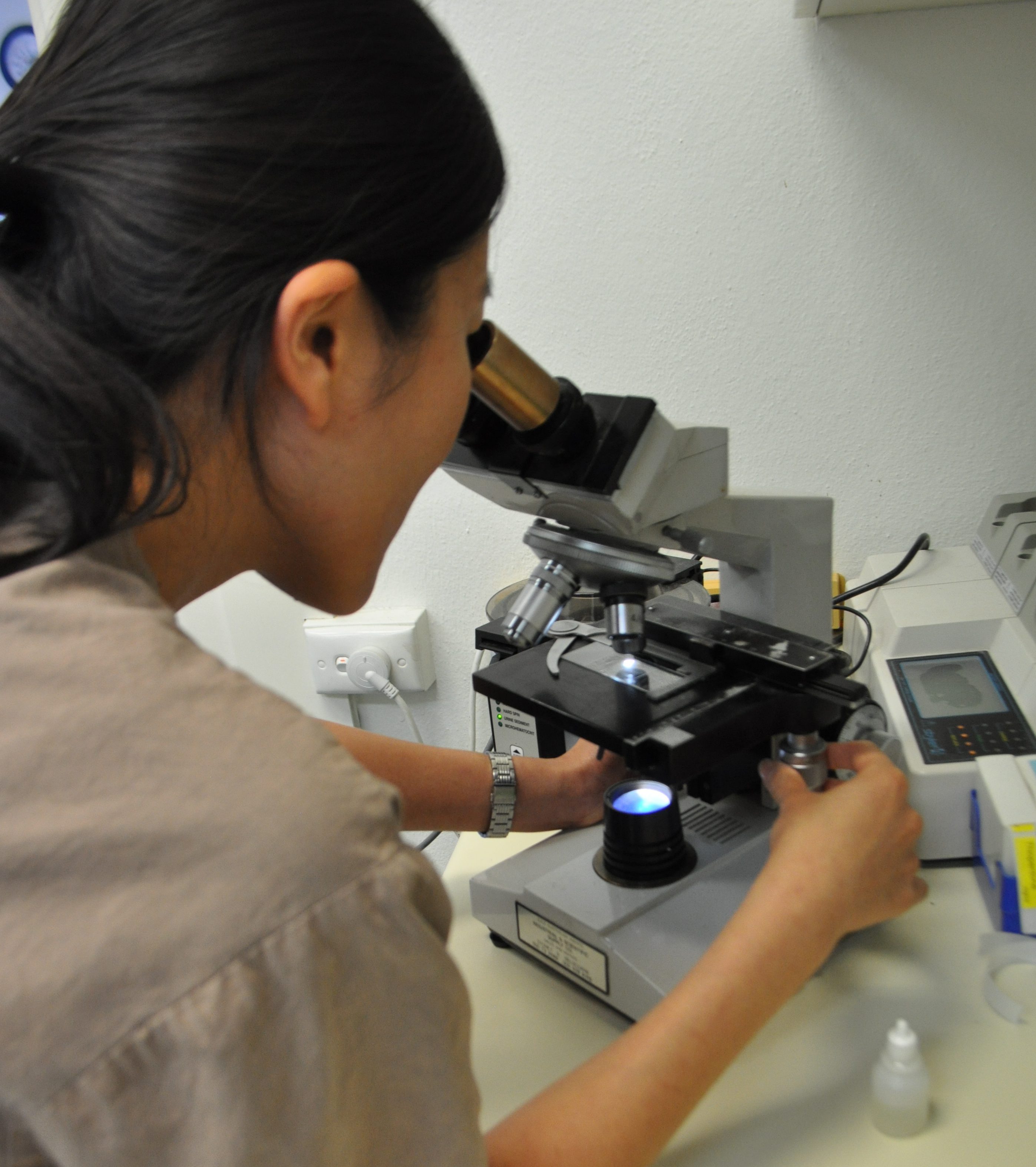 Most pathology samples are referred to a N.A.T.A. accredited pathology laboratory, external to the clinic, which can give us results in a matter of a few hours. We are also able to monitor critical patients with in-house blood gas, electrolytes, kidney function and urine analysis. Skin lump samples, ear swabs and blood smears are examined in-house under a microscope, and occasionally are sent off to external labs for a pathologist's opinion.
Our operating theatre is one of the best facilities in Melbourne. Anaesthetic monitoring includes a Datex AS3 monitor providing non-invasive blood pressure monitoring, electrocardiogram, in-circuit anaesthetic vapour concentration, end-tidal carbon dioxide, sPO2, and body temperature. A circulating water blanket keeps patients warm. We are fully equipped for everything from routine desexing to complex fracture repair, limb straightening, cruciate repair, patella luxation, cancer surgery, spinal surgery, maxillofacial surgery and open chest surgery.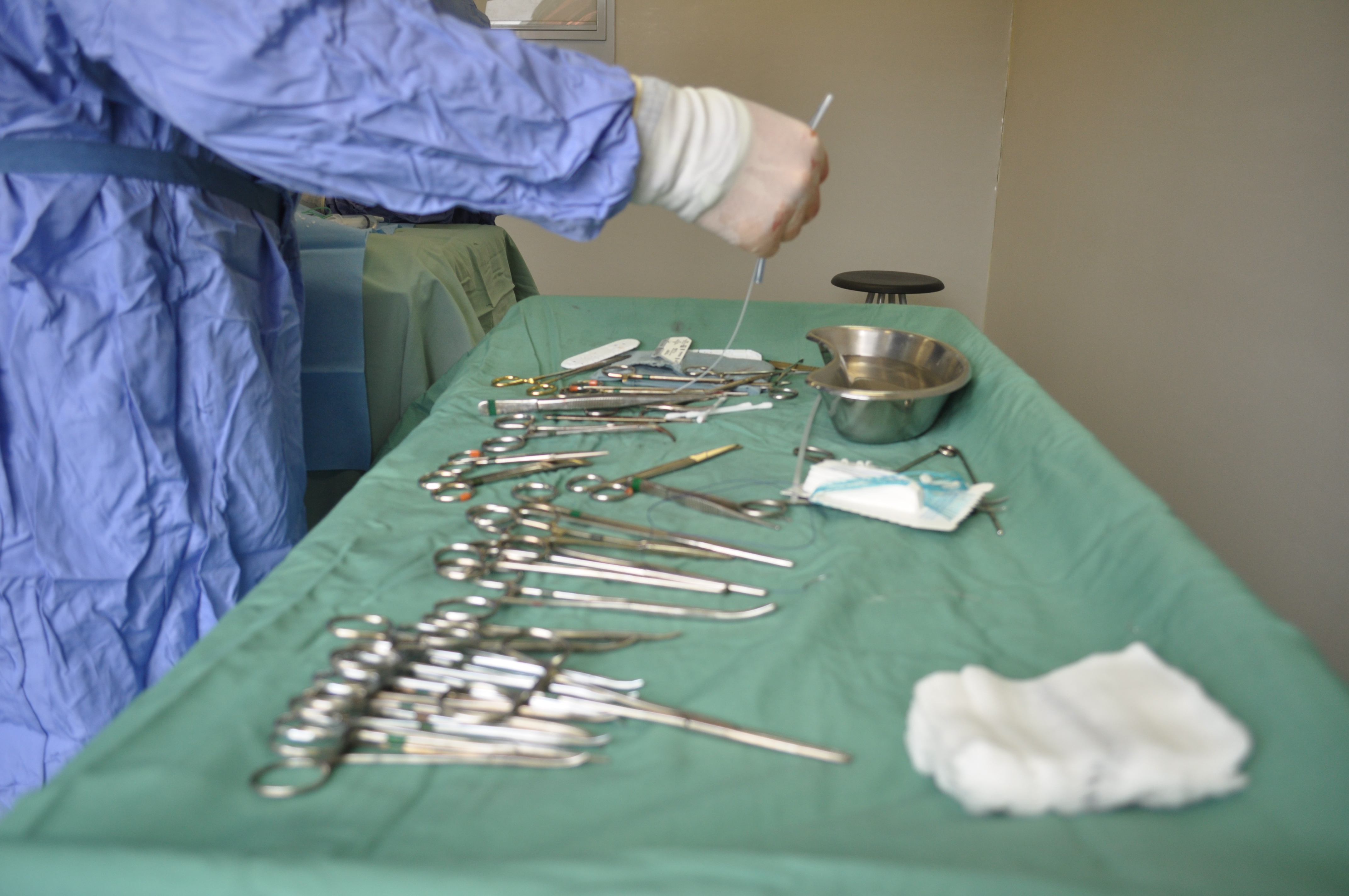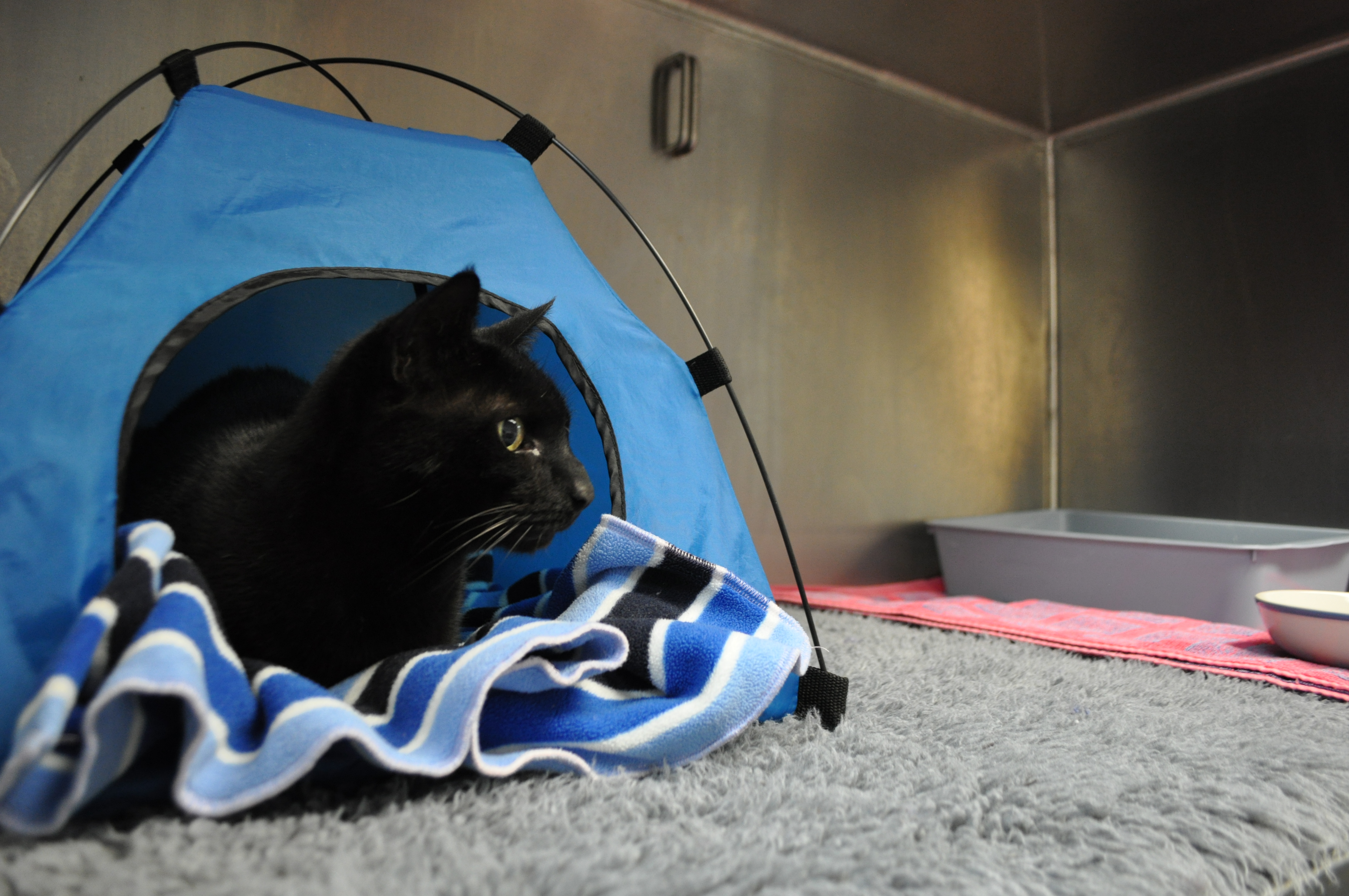 Stainless steel patient hospital accommodation allows maximum cleanliness, together with soft, warm bedding designed for drainage that keeps patients as comfortable as possible.
Our hospital is also equipped with artificial feline and canine pheromones (Feliway & Adaptil), which neutralise other animal scents and helps relax them.
Digital drip pumps provide constant infusion of fluids, pain relievers and other drugs. Attentive vets and nurses keep close watch on ill patients hospitalised, tending to their every need. Toilet breaks throughout the day keep their mind and legs happy.
We also provide chemotherapy for a range of tumours including bone cancer, lymphoma and mast cell tumours.