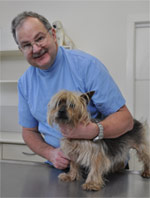 Veterinarian
Registered Small Animal Specialist (Surgery)
Dr Stephen Emms in 1988 became the first Registered Specialist Small Animal Surgeon in Victoria. After graduating with honours from the University of Queensland (1978) and an internship at Murdoch University (1981), his postgraduate studies with surgical training were at the University of Pennsylvania. In 1991, he moved to Camberwell Veterinary Clinic. Ancillary to his surgery practice, Stephen has provided chemotherapy and CT imaging for many years. Stephen accepts referrals from other veterinary practitioners for diverse surgical procedures including spinal surgery, fracture repair, tibial plateau leveling for cruciate ruptures, patella luxation, endocrine surgery, maxillofacial surgery, tumour removal, and reconstructive surgery. Stephen is a member of the Australian Veterinary Association and Australian Small Animal Veterinary Association. He is a Fellow of the Australian College of Veterinary Scientists. Stephen's, ancient Silky Terrier over the years has had both cruciates repaired, surgery for peach pip blockage of the intestine, glaucoma in one eye, lung tumours removed and Cushing's syndrome before succumbing to his lung tumour. His two cats Charlie & Tiger both lived to over 19 years before they succumbed to kidney disease. In his 25+ years at Camberwell, Stephen has been privileged to treat many patients throughout their life.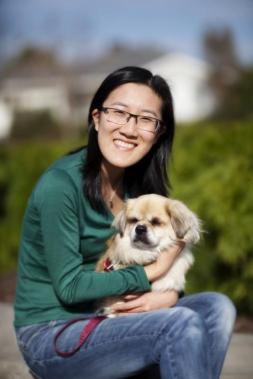 Dr Winnie Shih joined Camberwell Veterinary Clinic in December 2014. Winnie graduated from Queensland University in 2007. Winnie brings a broad range of experience both in suburban veterinary practice, emergency centre practice and at both Melbourne University and Murdoch University veterinary clinics. Winnie is a Member of the Australian and New Zealand College of Veterinary Scientists by examination in small animal surgery. Winnie has a cat named Butter and a rabbit named Marshmallow. In her spare time Winnie likes to grow vegetables and travel.
Lynette started with us in 2015. She brings a lot of experience. She has been nursing on and off since 1973, with most of her nursing career spent in Adelaide in a Mixed Animal Practice. She has a 5 year old Golden Retriever named Skye. You'll often find Lynette out the front or on the phone assisting our wonderful clients with their inquiries.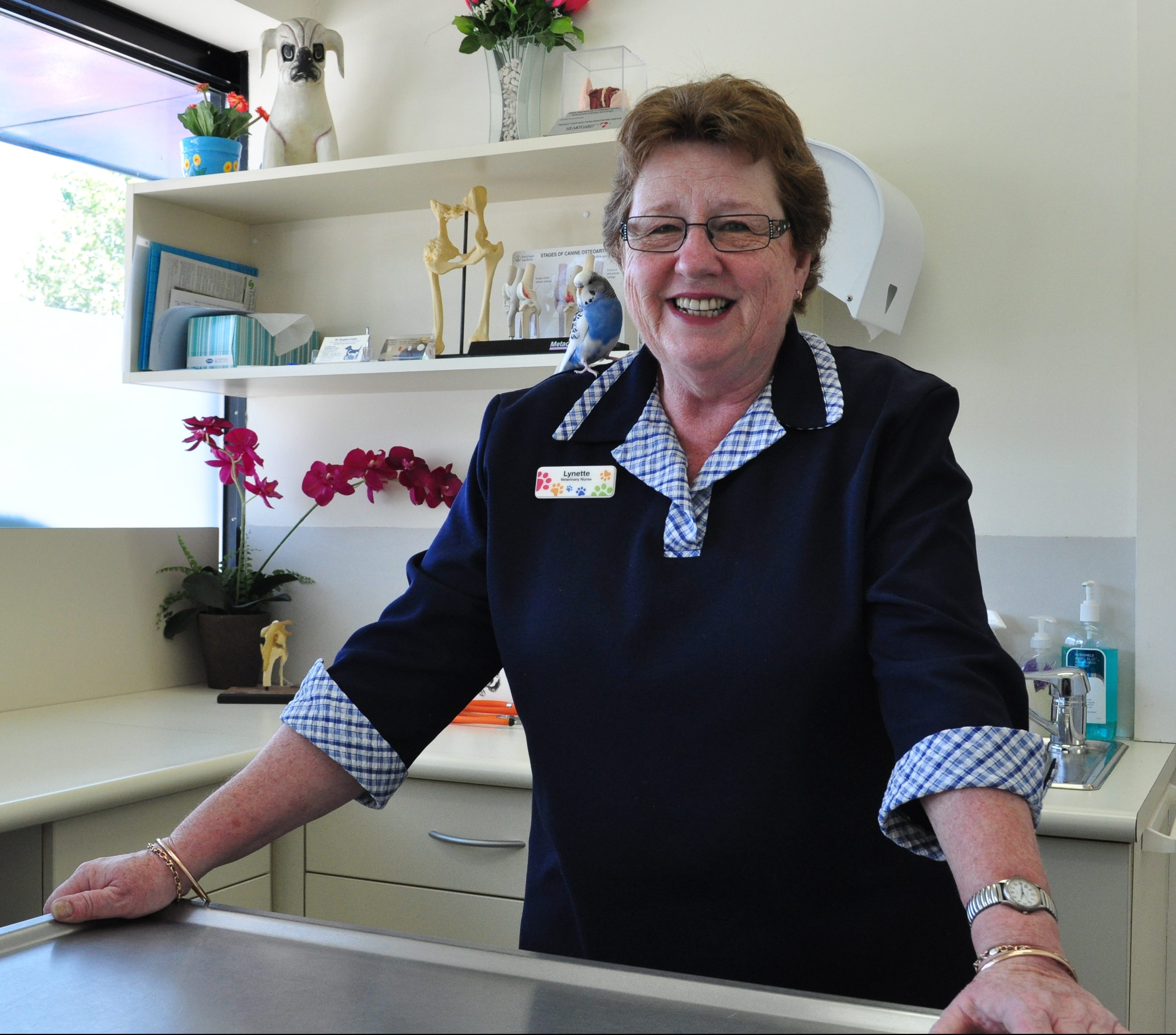 Hannah joined the team in 2017, and completed her Cert 4 nursing qualifications at Animal Industries Resource Centre in 2020. Hannah has many animals, including a poodle Lola, a horse Flash, 2 cats Stormi and Tully and a rainbow lorikeet called Skittles. In her spare time Hannah loves horse riding, camping and 4WD.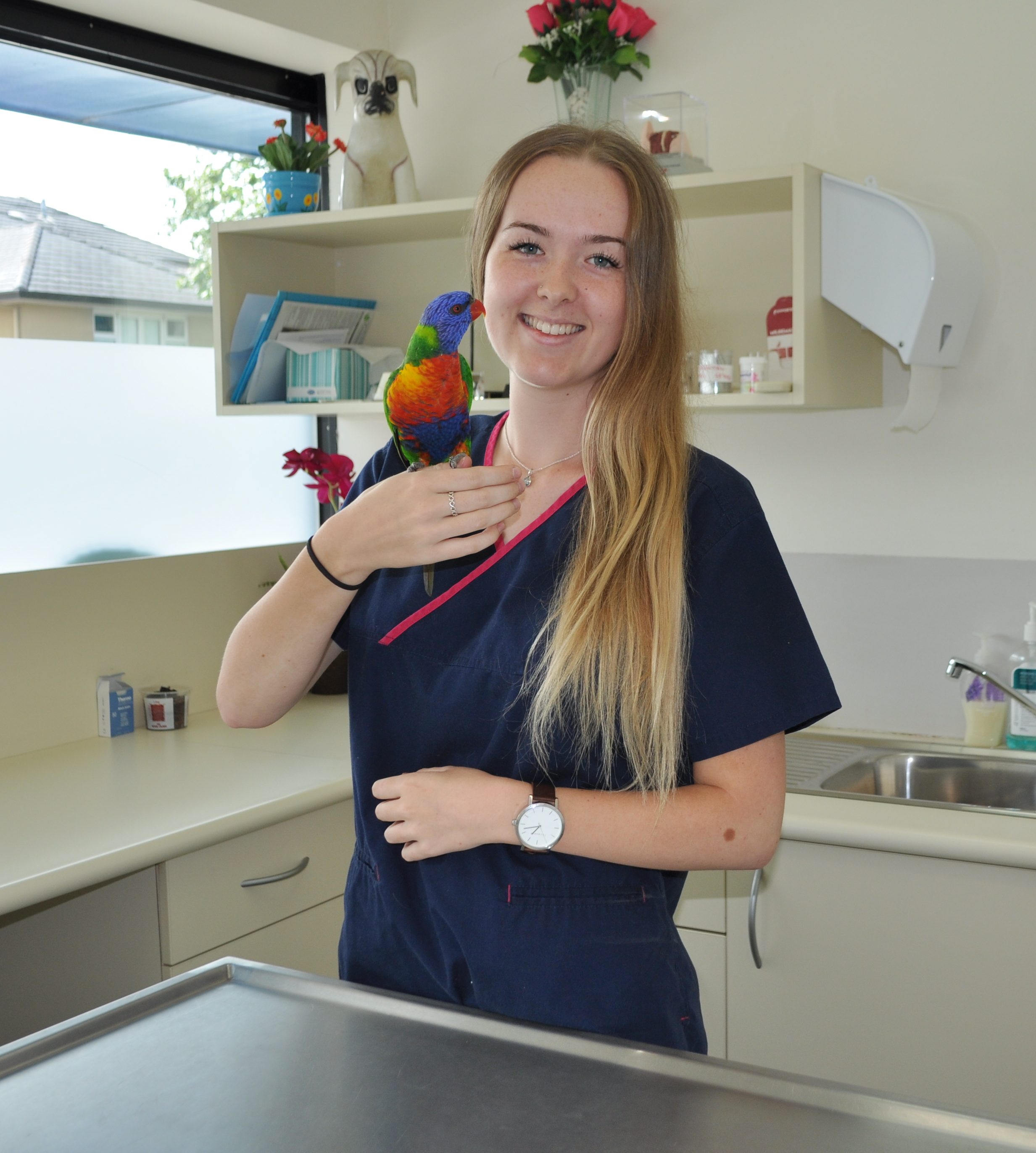 Vivian joined Camberwell Vet Clinic in December 2017. She completed her Associates Degree in Veterinary Nursing at Melbourne Polytechnic in 2017. Vivian has always had a love and passion for animals, and is a foster carer for neonatal kittens. She loves raising them and adopting them out to their forever-homes. In her free time she likes to be outdoors going to hikes and adventures. She has 6 cats; Yuki, Leo, Mio, Luna, Nala and Freddie. All were foster-fails.